Andrea & Chris
Hoping to Adopt
(New York)
Letter
Our Story
---
We support each other. We complement each other. And when things get tough, we lean on each other.
---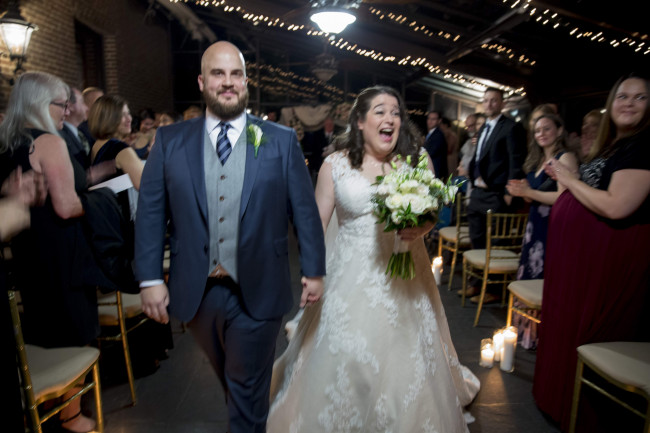 Married!
We normally start this story by asking if you'd rather hear the story we tell people or what actually happened. We met on Tinder, but there's a rumor circulating that we met volunteering in an animal shelter. This never could have happened, however, as Chris would have been far too distracted sneaking treats to the dogs to notice a girl. We're a 21st century kind of romance. Two swipes right and we were inseparable! It's utterly cheesy, but it really did seem like love at first sight. We saw each other every single day the first month after we met. We spent the next three years going on dates in fancy restaurants, sitting for hours at Yankee Stadium hoping for a win, walking around old museums, laughing at pure silliness and traveling locally, domestically and internationally. Chris has always been one for surprises and is incredibly thoughtful, but the way he proposed really knocked it out of the park. We spent an autumn day in Manhattan making stops at all our favorite places before he took us to Gramercy Park and knelt down on one knee after asking if we could snuggle forever. A year later we were married in the most beautiful estate surrounded by our loved ones, eating far too much, dancing the entire time, shedding more than a few tears, and feeling oh so grateful. Our relationship is luckily incredibly easy. We see the world similarly. We share the same values, and we truly believe in each other. This isn't to say we don't have disagreements. We bicker about whose turn it is to do the laundry and how much Bravo TV we have to watch, but when it comes to the big things, we are each other's best friend. We support each other. We complement each other. And when things get tough, we lean on each other.
Chris Introduces Andrea
---
Everyone who knows Andrea is better for it, and those of us who share our lives closely with her have it best of all.
---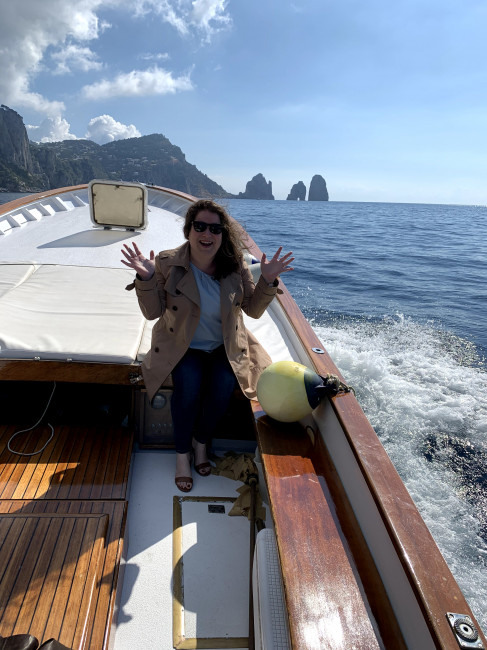 Andrea is nurturing, intelligent, & affectionate.
I sit here writing this at least a month after Andrea started asking me to. This is one of the final steps in our process before we can hope to be introduced to you. One of the final steps in a journey that we've waited for anxiously and cannot wait to complete. One of the final steps in what I hope is only the first stage of growing our family. However, the time it took me to write this is, I'm sure, nothing compared to the overdue time it's been since I last told Andrea just how much she means to me. Everyone who knows Andrea is better for it, and those of us who share our lives closely with her have it best of all. You see, we're not just better off in the figurative sense people often mean when they say such a thing. We're literally, physically, and emotionally better off because of all Andrea does for everyone around her. The personification of giving, Andrea always wants everyone else's needs fulfilled before her own. Whether that means hosting a dinner party where there are three appetizers for every person in attendance or making sure I have enough blankets in the middle of the night, even if that means she has too few. Her thoughtfulness and generosity know no bounds. That is, unless we're talking about the thermostat. As someone who is always cold, I signed up for the ultimate punishment marrying someone who is always hot. But I'll happily wear a sweatshirt, and maybe gloves, if it means she's comfortable, because she would do the same for me. I have no doubt that her determination to be part of the happiness of those around her will be one of her best traits as a mom. Andrea is true to herself in a way few people are. The absence of pretentiousness is one of my favorite qualities of hers. A lover of travel and the finer indulgences, she has brought experiences to my life that I never would have had without her. But whether we are sitting center orchestra at a Broadway show or 30,000 feet in the air on our way to Paris, Andrea is the one with a can of Sprite and a bag of Skittles. Her refined tastes but simple pleasures are how I know that our children will be raised to be well educated, well cultured, and well-rounded people. The truth is, though, I think the real reason Andrea wants a family filled with kids is so she has another reason to keep candy around the house. Since I met Andrea, or more accurately a couple months later when it was clear we would end up spending our lives together, she mentioned always wanting to adopt. This journey has brought us closer together and solidified what we want out of life. Andrea will make a great mom, for all of the reasons I mentioned and for too many more to include here. And I cannot wait to parent along with her.
Andrea Introduces Chris
---
I've never met a man who could fix anything, solve any problem, the way Chris can.
---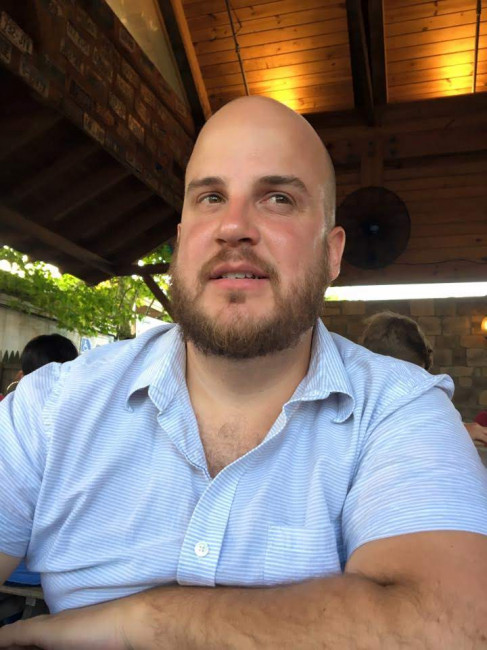 Chris is thoughtful, charismatic, & funny.
My husband will make the most amazing father. Chris has this remarkable ability to take care of everyone. He was raised by a single mom who taught him how to be independent and take care of himself. His grandfather taught him the love of tinkering. I've never met a man who could fix anything, solve any problem, the way Chris can. Chris met his best friend, Sean, when he was in the 5th grade. Sean's family embraced him as their own as well, his parents referring to him as their chosen son. Sean's dad officiated our wedding and there wasn't a dry eye in the house. His family taught both me and Chris how much blood does not matter. We are loved like their own. I fell in love with Chris initially because of how comfortable I felt around him. He puts people at ease. He loves big and takes care of those in his life. I fell for him further still because he is funny, charming, intelligent, thoughtful, charismatic, and good. Chris likes to joke that he knows all the things and weirdly enough, he actually seems to. I'm an early to bed, early to rise kind of gal but my husband is very much a night owl. He rubs my back as I fall asleep and I can hear the History Channel in the background as I doze off. He is a wealth of useful and useless information as a result. He is a tireless worker, something that I think comes from his loyalty and drive for success. I have seen his career flourish in the last five years. He now leads a team of 15 account managers at a growing organization. I could not be prouder of the man he is. He does all this for the life he wants to build for us. Chris loves deeply but keeps it close to the vest. When we are alone he is a mush of a man, constantly asking if we can just go home and snuggle. In the face of the world he is very much a guy's guy, but to me he is dear and thoughtful and sweet. He is kind, deliberate, and the most attentive. His love means that he goes above and beyond for those he cares about. I see him with our niece and nephew. I see the tenderness. I can't wait to see him cooing a baby to sleep. At the end of the day, the thing I love most about Chris is that he is a good man, and not just to me, to everyone he encounters. It is that goodness that I can't wait for him to instill in a child. He is going to be the most amazing dad. I can't wait for the privilege of watching it happen.
Our Promises To You
---
We are thrilled to be starting our journey of expanding our family through adoption and think you are the bravest.
---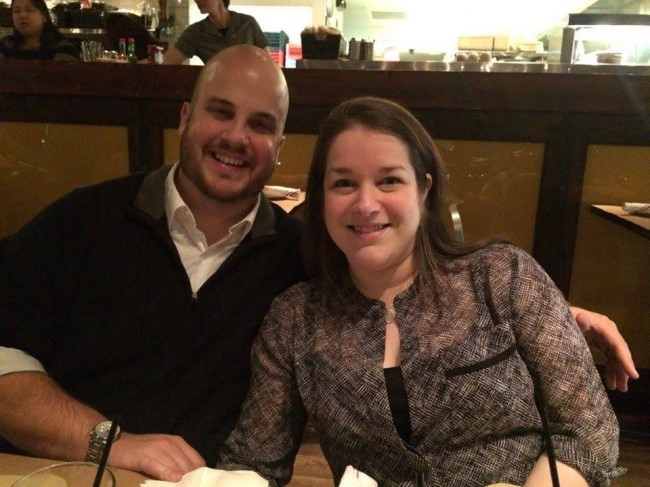 If you've made it this far, we thank you for taking the time to learn more about us!
o We promise that there will not be a single second of any day that your baby isn't going to know exactly how much we love them. o We promise likewise that not a day will go by where they don't know how much you love them - that you made this amazing sacrifice so that they could be part of our family. o We promise to provide stability in your baby's life. Modern parenting suggests that kids need a bunch of gadgets and toys. Call us old fashioned, but we think a child needs to know that they are loved, that they are safe, that they can come to us with anything and we will take care of them. There will always be a roof, always be food, always be an education, always be a hug, always be a safe space and a listening ear. There will also always be plenty of toys, let's be real! o We promise we're going to laugh. Chris is a jokester and so too are his brothers. We laugh a lot in our lives. o I promise to teach your child French. I learned at a young age and always wanted to pass that down. Chris promises to teach the baby all about boats. I still don't know the starboard from whatever the other side is called, but Chris loves nothing more than being on the water. o We promise that we are going to travel, see as much of this vast world as we can. We love a road trip. We love an international adventure. Experiencing other places is one defining way to grow and evolve. We can't wait to see that growth in a child's eyes. o We promise to combine my perceived snootiness with Chris' 'salt of the earth' approach to life. Your child will go to baseball games, eat in fancy restaurants, get Happy Meals at McDonalds, go boating during the summer, visit the Rockefeller Christmas tree during the winter, ride the subway, see Broadway shows, listen to Billy Joel and Taylor Swift and Beethoven. o We promise that we're going to read together every single night growing up. Our parents did this with both of us as children. We already have a list of our favorite kid's books and can't wait for the day when we can read Harry Potter! o We promise that your baby is going to the doctor and to the dentist and to the eye doctor and to any specialist they need. We recognize that physical health is all we have in this life. Your baby will get top notch care from the onset. o We promise that we have an extended family that is going to love this baby like you would not believe. Our friends, our family, want this as much as we do. We promise a loving, eclectic, engaging, thriving and diverse family. We promise too that we will always have a puppy to play with. We're dog people! If you've made it this far, we thank you for taking the time to learn more about us! We hope to learn more about you as well. We are thrilled to be starting our journey of expanding our family through adoption and think you are the bravest.