After a deep loss, my little girl, Brianna, graced us with her presence. After two years of fostering, we had to say goodbye to some little loves. Four precious children were going to reunite with their birth parents. This is our adoption story.
I remember collapsing on the couch after dropping them off and letting all the tension of the heartache break. I could barely catch a breath as the presence of those children lingered in my home. There were still fingerprints on my giant living room window, where their little fingers would press up against the glass, watching the neighborhood dogs go by. There were pieces of little furniture and family photos taken over the years all around the house. I remembered hot cocoa and winter days; muddy springtime and rainstorms. There had been chunky, diapered babies playing in the garden. Now, nothing.
My heart was so torn between the celebration of a successful reunification with their birth parents and the selfishness of wanting to jump back in the car and fold them into my arms.
Then came a phone call; another couple who were also foster parents had a little girl they fostered since her birth. She was less than a year old, and they went on and on about her big brown eyes, her rambunctious laugh, and her active personality. Her birth mom had no contact with this child and the state was looking for a more permanent placement. As I looked around the empty house, once again my torn heart said "Absolutely not, you can not go through a loss like this again."
The other half of my heart perked up at the word "permanency." Anyone who has ever fostered knows that is a vapid word in our community. Yet we said yes; here I was on my way to pick up another child I would love with all of my broken heart as long as I'd have the blessing to.
I wish I could say from the moment I laid my eyes on her, that I lit up and there was this supernatural connection. This was not the case; she was beautiful, there was no denying that, but I selfishly put up some emotional walls.
Despite those walls, when I got her home that night, I wrapped her in my arms and started to sing. Oh, how she started to chip away those walls. Oh, how my heart skipped a beat as she let me, a stranger, rock her in my arms. She was just this vulnerable little soul being placed in another home, with new smells, new faces, and new surroundings, yet she bravely locked her gaze with mine and didn't look away. Her little finger so naturally wrapped around mine as if it had always held its place there.
As the months went by, she captivated many hearts. From the teenagers we fostered, to social workers, to the clerk at the store. She made it impossible not to like her. This little ball of energy continued to tear down the walls of my heart and bring me daily joy. Then, as we were planning her first birthday, photoshoot, tutus, unicorns, and all, I got a phone call from the social worker that shook up our world.
When you foster, the ground beneath is uneven, but the hopes and prospects of adoption had me believing maybe things in this journey were starting to stabilize. That is, when the social worker relayed the news that Brianna's birth mom was back in the picture. I felt a lump in my throat starting to rise as the social worker explained that visits would start right away and we would be working once again towards reunification. 
Reunification is a word I know well, a word I celebrate, a word that brought both joy and sorrow when spoken from my lips. I had seen many children reunited with their parents. Some situations were more ideal than others, but with this little girl, this was supposed to be different.
I spent the better half of the days in tears. I called my sister and cried through as much explanation of the situation I could while keeping the requirements of privacy by the state. She prayed with me and reminded me that God had a plan through all of this.
On the first visit with my daughter's birth mom, it happened to be her first birthday. I dressed her up in the tutu and onesie that was embroidered with the word "One." I placed a bow on her head and packed a bag with all the important essentials her mother may need for her care.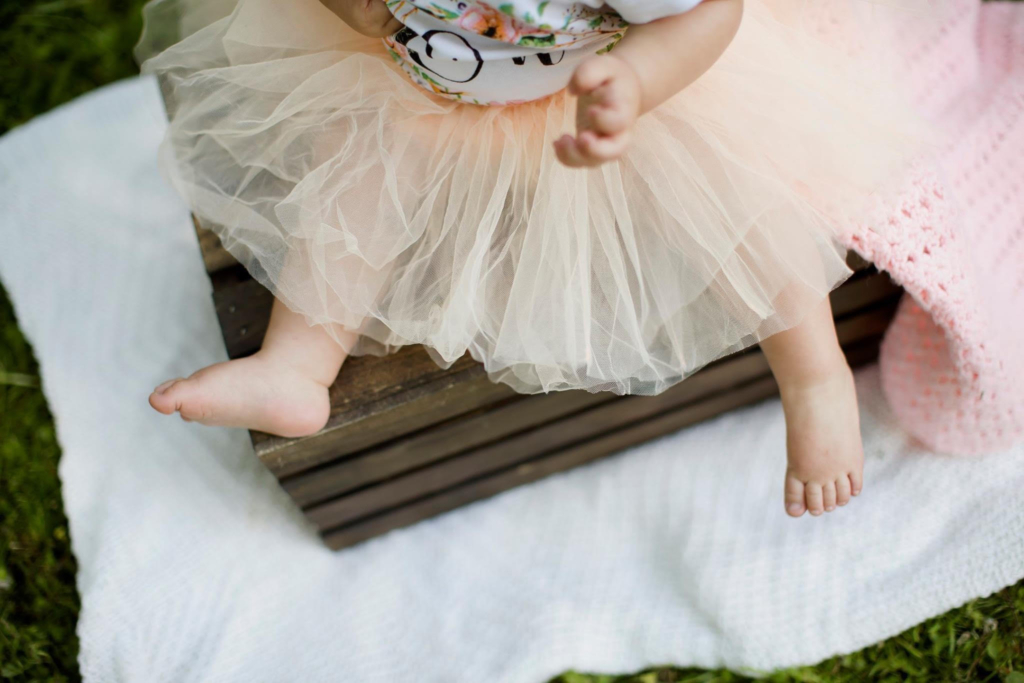 When I walked into the visitation center, I was greeted by the warm staff, who smiled and awed over my daughter and her sweet outfit. Her birth mother looked up at us from her chair in the lobby as she fidgeted with the 7-Eleven bag in her hands and seemed a nervous wreck. When looking at this woman, I couldn't help but notice her big beautiful eyes, the same big beautiful eyes that my daughter genetically inherited.
My heart softened, not with pity, but with compassion. This was the woman who chose life for my daughter, who carried her and birthed her, who has a biological tie to her that I don't have.
Right then and there I decided I wasn't going to fight this woman but I would come beside her and root for her and love her because I don't know her story and the roads she has walked.
The goal of the state is always reunification, that is the law. The State Department of Health and Welfare is not an adoption agency. I had to remind myself once again, the reason my husband and I became foster parents was not to adopt but to bridge the gap for families in need. Yet, here I was claiming this child when that was never supposed to be my place.
I swallowed back tears and handed my daughter over to her birth mother. We exchanged some small talk while her birth mother kissed Brianna's chubby cheeks and held her close. She talked to her in a soft voice as tears ran down her cheeks. I will never know what those tears stemmed from; guilt, joy, shame? I just know there was a genuine love there: a genuine connection.
What a roller coaster of emotions that day was, and yet it didn't end there. The social worker asked if the birth mom could have my phone number and I agreed. I had no idea when I answered the phone that night what Brianna's birth mother could possibly want to talk about.
We talked weather and made it through the first awkward minutes of the phone call, then she began to cry. She told me horrific details of her past and childhood, and she explained how desperately she wanted this baby and wanted to care for her but knew she was unable to.
We talked for hours; she asked me questions about our parenting styles and personal religious beliefs. She liked that my husband and I were Christians and wanted her daughter raised in a Christian home.
Then she asked, "Do you think I'm a horrible mother for giving up my daughter and do you think God still loves me?"
I responded in the most loving way I knew possible because a mom in this situation doesn't need to be reprimanded or harassed. She needs reassurance that what she is doing is the bravest and selfless choice she will ever make in her life. She needed to know that she is a child of God and loved by him, no matter what. So that is what I told her with all the compassion that was left in my breaking heart. This seemed to calm her and we talked about the logistics of open adoption.
I talked with the caseworker about my conversation with the birth mom, and we both were optimistic about moving forward with open adoption.
Unfortunately, I never heard from my daughter's birth mom again. Her phone became disconnected, she stopped showing up for court dates, family team decision meetings, and visits.
I wish I knew what happened to her and I wish I could tell Brianna that her birth mom is alive and well and thriving, but that is one more unknown out of the many unknowns in my daughter's life. But one thing I do know is that her birth mom loved her very much. So much she made a choice to walk away when she knew she wasn't ready to be a mom. That is a type of love most people will never understand.
Then the waiting happened. In our state for parental rights to be terminated, the state has to prove they tried every method to contact both birth parents and give them a chance for reunification. They had to attempt to find Brianna's birth father. He was never located.
Brianna's birth dad was never in the picture, or even on the birth certificate, so that is another mystery in her story. Fortunately, my daughter has the most amazing dad through adoption, I believe she will grow up whole and complete, with a father who loves her more than anything in the world. It took some time for my daughter and husband to bond. There was some healing from loss and healing in our marriage that had to occur first. But now those two are best buddies—an adoring term my daughter uses to describe their father-daughter relationship.
After months of waiting, home studies, hours of training, and re-licensing our foster care license we were finally given an adoption court date.
The funny thing during this time is we were still fostering three other children and hosting an exchange student from Thailand. We had a surprise visit from our adoption licensor and the kitchen was an explosion of flour and sprinkles. The teenagers had been baking, and I sighed in relief when the licensor smiled at the mess because memories were being made and my teenagers, from hard places, were actually enjoying regular family activities.
Finally on February 15th "Our favorite Valentine" little Brianna was adopted. We gathered at the courthouse like we had many times before. Brianna was wearing a white lace dress and two bright bows in her hair. She even kicked off her shoes the moment we were in the courtroom which made everyone giggle.
She was surrounded by her team, her social worker, her state-appointed guardian, her aunts, uncles, pastor, grandparents, and cousins. There was a big group of people ready with cameras and cheers as we officially welcomed her into her forever family.
I was so overcome with emotions that day and it all seemed like a whirlwind. I'm so thankful we hired a professional photographer to capture all the moments that happened so fast. I had been to this courthouse many times with its marble staircase and the smell of old books. At this courthouse, I had felt my heart break as I watched families fight to stay together. Yet this day, the day we deem as "gotcha day" my heart was full, and complete as the judge uttered, "It's as if she has been biologically born to you."
The judge signed into writing, signed into history, what was already true in my heart. Our daughter who was just supposed to be temporary was now placed with us forever.
Adoption is beautiful, it's a complicated story, and no two adoptions are the same although they may have similar details. It's a celebration along with tragedy. Although one family celebrates its greatest gift, another family mourns its greatest loss.I am so overwhelmed with gratitude that Brianna's birth mom carried her into this world and then loved her enough to let her go. I can never express my thanks to her and words will never be enough.
So in return, we honor her in our home, my daughter will ask about her "tummy mommy" and I will give her the little details, the ones I know to be true. She has her birth mom's eyes, she has Peruvian descent. I don't embellish a devastating past but just let her know, that she was born out of love, created by a God who knit her together in her mother's womb. She was birthed by a woman who gave Brianna her best chance and is being raised by a mom and dad who would go to the ends of the world to make sure she has every need met.
That is the heart and bittersweet beauty of how adoption changed my world and made us a forever family.
Names have been changed to protect privacy
Rachel Luttrull runs The InstaMommas, a Christian blog/podcast with her sister. She studied Early Childhood Education at Eastern Washington University. She is married, and a mom through adoption, and has fostered 26 children, ranging in ages from 0-17. She has a momma's heart through and through and loves to share her experiences through writing. She currently teaches preschool and enjoys biking, hiking, and anything musical.