Shayla & Brett
Hoping to Adopt
(Texas)
Posts
Go Cowboys!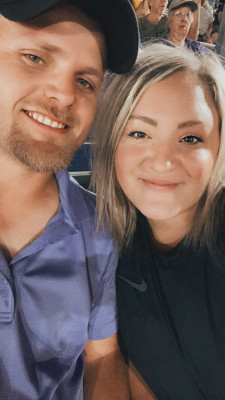 We love college football!
Hawaii Summer Trip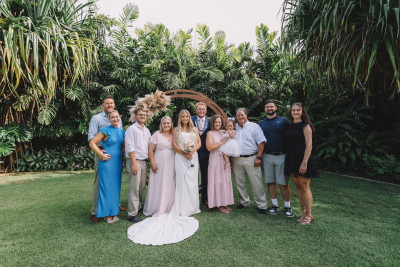 This Summer we went to Hawaii with our family. It was a blast and one to remember. My little sister got married, we celebrated birthdays, and had an unforgettable week.
Meet Kollie Kate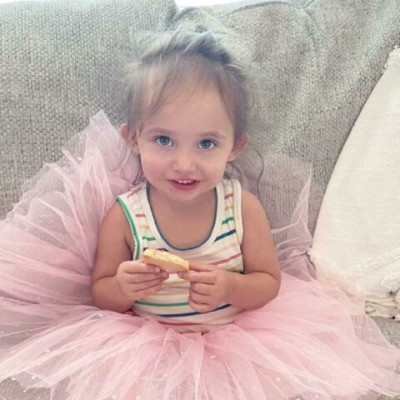 Kollie Kate joined our family through adoption back in 2021. We traveled to a different state where she was born and met her in the hospital. After we waited out the icpc process, we took her back to Texas where she met all of her new family. Kollie just turned two years old and she is so excited to become a big sister. We have been practicing with her baby dolls, feeding and burping. She also has younger baby cousins that she has been around, so she loves to help take care of them. Kollie has three dogs that she loves to play with outside. She also has chickens, kitties, and cows that she takes care of at our family farm. She is the best farm girl and we can't wait to watch her and her sibling grow up together.
Corn-hole fun!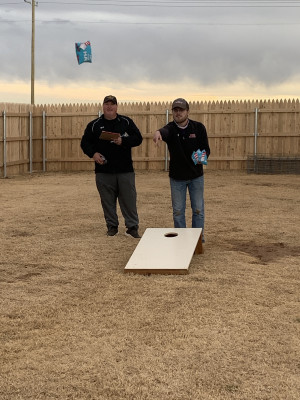 Weekends are for family, food, and a little competition!
Thinking of you.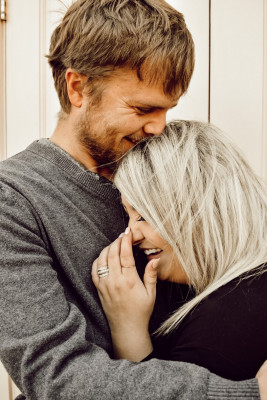 Just wanted to stop in and let you know that we are thinking about you tonight, Mama. I pray that you find peace in your decision and that you never feel that you are alone. We are here to listen, here to help, and here to love. -Shayla & Brett
FARM LIFE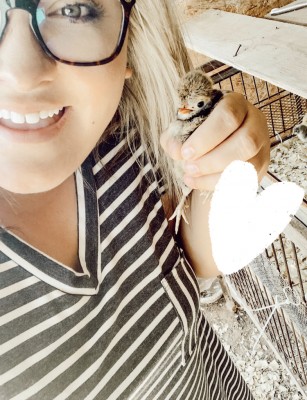 Today I became a chicken mama! We added 21 baby chicks to the farm and I am so in love. Look how cute!! Don't worry, our farm animals are our pets. Have you ever heard of a spoiled chicken?
Gator Ride!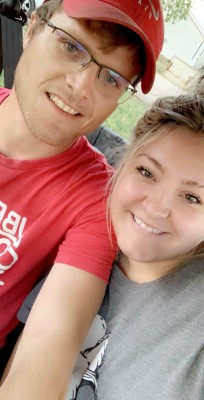 Taking a ride on the gator around the farm! We love the farm life.
Our Traditions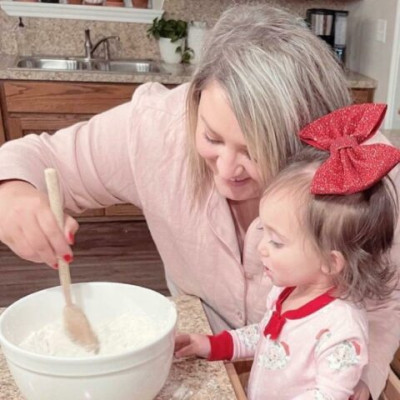 One tradition we have is every holiday we spend time with as much family as we can. Family is very important to both of us and we both have big families, so we plan several days for visiting and making memories. We do travel a lot during this time, but we love the time we spend in the car together and we make the most of it. Another tradition we have is going to the State Boys Basketball Tournament every year. We started this tradition separately with our own families growing up, and now go all together in one big group. We have a blast! Family time is the best time, no matter where we are! Our favorite tradition of all, is muffins for Santa. Our very first Christmas Eve with Kollie, we were planning on making cookies. Come to find out, I forgot to buy some of the ingredients and all we had was strawberry muffin mix. So we started making muffins and now that has become a tradition we do every year together. Santa sure doesn't seem to mind.
Home Sweet Home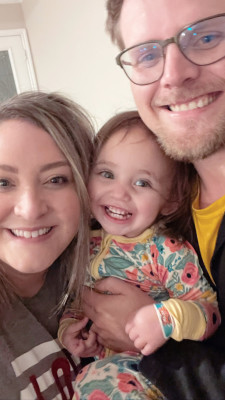 We both grew up in smaller communities, so when we got married we knew we wanted to raise our family in that same environment. We currently live in a 3 bedroom, 2 bathroom house at the end of a cul-de-sac. Our neighborhood is mainly made up of younger couples with kids, younger and older. We live in a neighborhood where culture and diversity are celebrated. We chose this area because we wanted to feel safe when our children were out playing and we have loved living here! There are kiddos playing every day outside and Kollie has made some of the best buddies to play with. We often do big get togethers on our block where all the kids play while the adults cookout and visit. We always look out for each other and our kids, and this was exactly where we wanted to raise our kids. We also have a second home on our family farm. We have been given a 4th generation farmhouse that sits on about 160 acres. Brett farms this land so we are there a lot, especially during the Summer months. Our favorite things are to wake up in the mornings, brew fresh coffee, and sit out on the front porch and watch Kollie play in the yard. We love having the opportunity to bring the farm life to Kollie Kate and teach her the ways of agriculture. We have the best of both worlds!
Our Story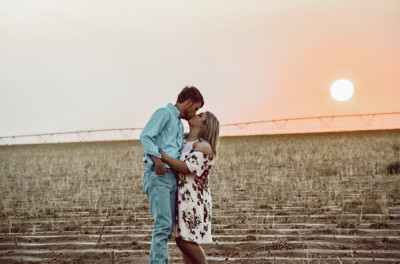 When we think back to when we first met, we can't help but laugh. We were both visiting our parents one weekend and they decided to get together and have a cookout. I (Shayla) had met Brett's family on several occasions but he was never around due to being away for college.We finally met that night and it was an instant connection.We talked for hours out by a fire we had made outside and laughed how neither of us were in any rush to get married or start a family. We thought it was ridiculous the amount of pressure we felt being in our early 20s and everyone around us was getting married and having kids already and we were just trying to make it day by day at that point. We spent every weekend together since that night and now we just completed our 6th wedding anniversary. Ironic? Fast forward a few years, we were blessed to be able to adopt Kollie Kate. We just celebrated her second birthday in July and we are so very thankful God put her in our life. We knew right away that our story wouldn't end with her. We knew adoption was the path God has set for our family.